Each month The Ranger Station holds a 'Street Truck Of The Month' and 'Off-Road Truck Of The Month' contest in our forums. Members nominate vehicles for the first half of the month and then vote on them during the second half. Results are posted in the forum and winners are displayed on the sites front page during the following month. The monthly winners are entitled to a 'Truck Of The Month' decal as well.
At the end of the year, the monthly winners are entered in a a 'Truck Of The Year' drawing. Again, forum members vote for the winner.
We proudly announce the 2009 winners below:
2009 Off-Road Truck Of The Year: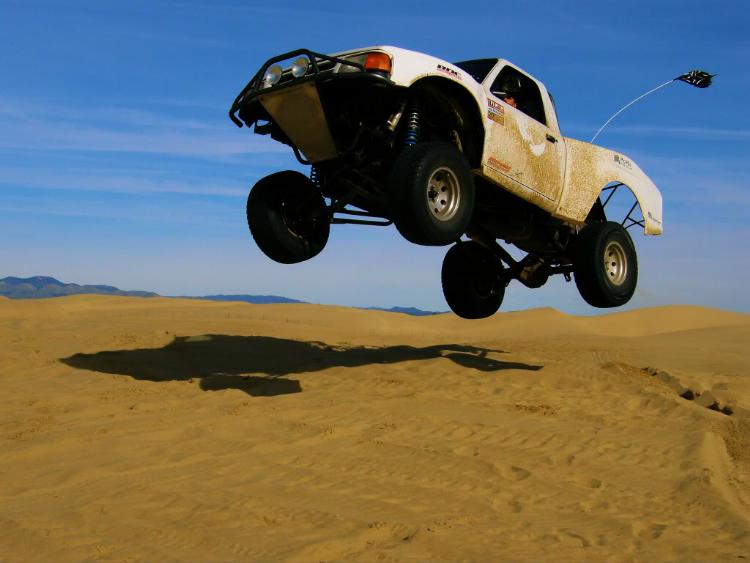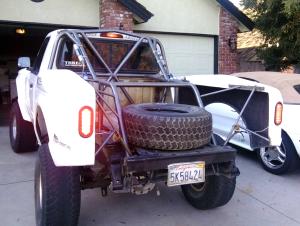 The 2009 Off-Road Truck Of The Year belongs to forum member 'RaceRanger97'.
It is a 1997 2wd Ford Ranger and features:
Front Suspension
One off beams, radius arms, transmission X-member, and engine cage

2.5 14-Inch Swayaway coilover

2.0 fox bump stops

82-Inch wide
Rear Suspension
Custom 64-Inch leaf pack

2.0 16-Inch Fox reservoirs

Ford 8.8-Inch rear axle with 4.56 (9-inch in the works)

Full cage with Beard racing seats and RJS harnesses

15-gallon fuel cell

33/12.5/15 cooper A/Ts

19-Inch travel up front and 17-Inch in rear
2009 Street Truck Of The Year:
The 2009 Street Truck Of The Year belongs to forum member 'doorgunner'.
It is a 1989 Ford Ranger with a fiberglass retro body kit of a 1936 Ford truck and features:
1936 Ford extended cab (fiberglass)

Steel bed/Diamond-plate floor

1989 Ranger LWB chassis/suspension

Lowered 3-Inches/3-Inches

OEM power steering

OEM power brakes

Wheels (son-in-law)

OEM brakes

Tires/Firestone T/A 225 70R 15

V-8/350cu. in. (Chevy)/Holley 4 bbl.

Block hugger Headers (modified)

4 speed Automatic w O/D

Dual exhausts (dual cats/dual gutted Harley Davidson mufflers)

OEM fuel system w/8psi fuel pressure reducer w/return line

Air Adjustable shocks front/rear

Wipers/Windows electric/Speciality Power Windows

Gauges/Speedometer by Classic Gauges

Steering column by IDIDIT

OEM dash supports w/gas & brake pedal

Shifter/B&M Unimatic

Seats/high-back ford van

Carpet/Mad Man Marks

Paint/Red-fire Metallic/by Expert Collision
Congratulations!