Each month The Ranger Station holds a 'Off-Road Truck Of The Month' contest in our forums. Members nominate vehicles for the first half of the month and then vote on them during the second half. Results are posted in the forum, and the winners are displayed on the website during the following month. At the end of the year, the monthly winners are entered in to a 'Truck Of The Year' drawing. Again, forum members vote for the winner.
We proudly announce the '2013 Off-Road Truck Of The Year':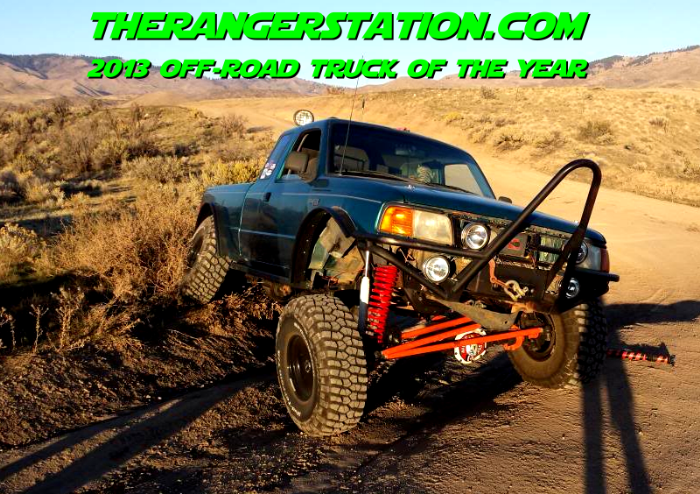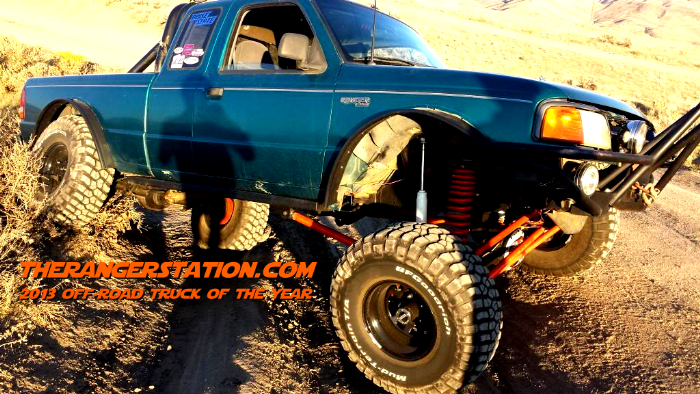 Owner: dhkonrad
From: Auburn, California
Truck Of The Month: October 2013
Vehicle: 1993 Ford Ranger
Specifications:
Front Suspension:
Body Armor:
Odds & Ends:
From The Owner:
"Like on so many other members' trucks here on TRS, everything besides weld on tabs is custom fabricated and built almost from scratch by yours truly. I have made an effort to do as much as I can myself, even setting up my own gears with almost 0 experience and very little guidance besides the extremely helpful TRS. (not meant sarcastically at all. I would not have been able to hardly anything if it wasn't for this great resource). I don't have really any experience at all, so almost everything is learn-as-you-go"