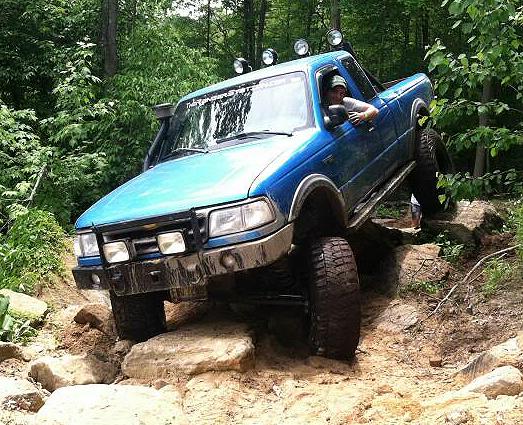 (2014 TRS Off-Road Truck Of The Year)
One of the most capable off-road rigs at The Ranger Station is this 1995 Ford Ranger 4x4 owned by Seth Schacht (aka 'PlumCrazy'). This truck is such an impressive off-road rig, that it was awarded Off-Road Truck Of The Month twice, and Off-Road Truck Of The Year once.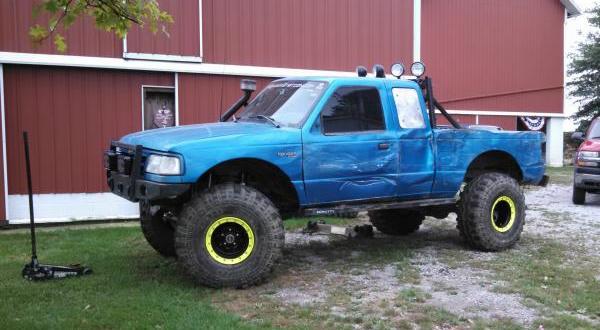 (Current state as Fall 2014)
Seth started this build with a stock 1995 Ford Ranger 4x4.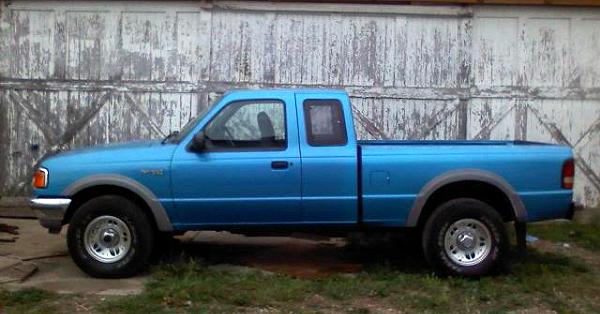 But from the very beginning, it was evident that this truck was going to transform in to something much more than a typical lifted Ranger.
Seth started out by adding a 4-inch Skyjacker suspension lift. But he couldn't just bolt on the aftermarket lift kit.
He gusseted the drop brackets and extended a pair of factory radius arms. He also made his own transmission crossmember & radius arm mount.
The rear received a 64-inch Chevy leaf spring swap, and a 31-spline Ford Explorer 8.8-inch rear axle. A 2-inch spacer made from 1/4" wall 2-1/2" tubing welded to the bottom of the factory coil seat helps level it out for a 6-inch lift.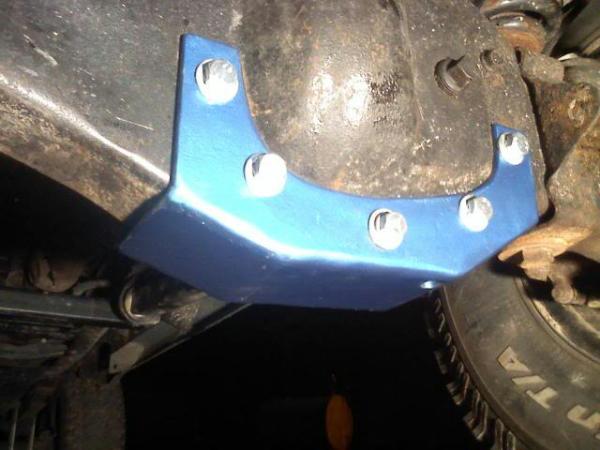 He also built a custom skid plate to protect the front Dana 35 differential.
But that wasn't good enough. The build continued and Seth swapped out the front axle for a Dana 44. He added 5.13 gears and lockers as well.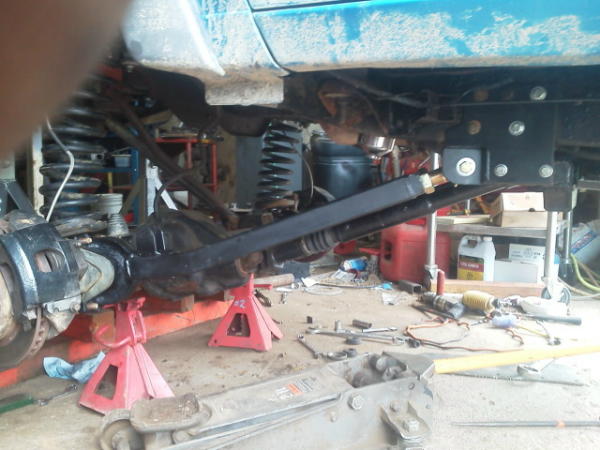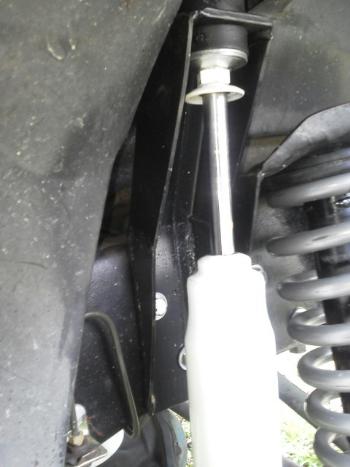 And he put together a dual transfer case doubler for better crawling ability.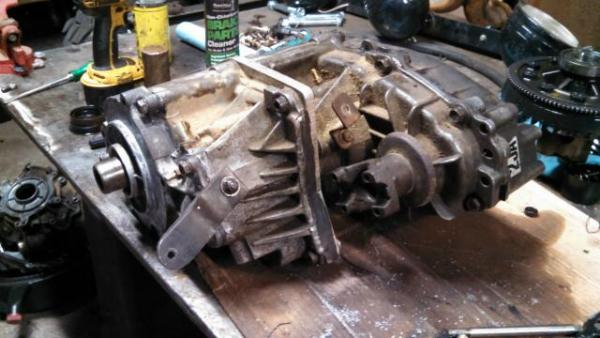 And the truck continued to get beefier and beefier.
There are so many custom fabricated parts on this truck, as well as parts swapped from other vehicles. You really have to look closely, or there will be cool details that you'll miss.
Some examples are: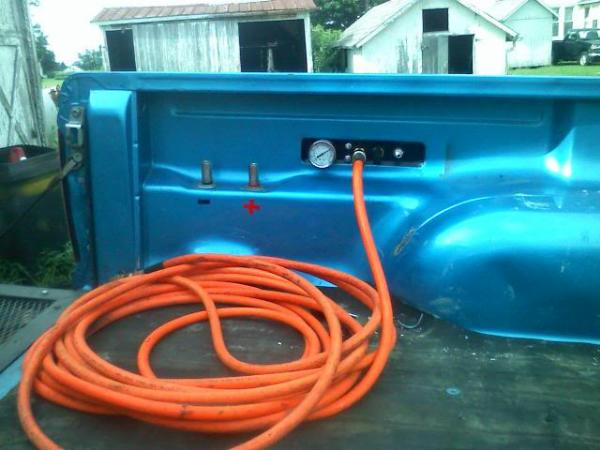 Onboard air connection and remote battery connection
Ford Explorer Thunderbolt mirrors with curb / entry lights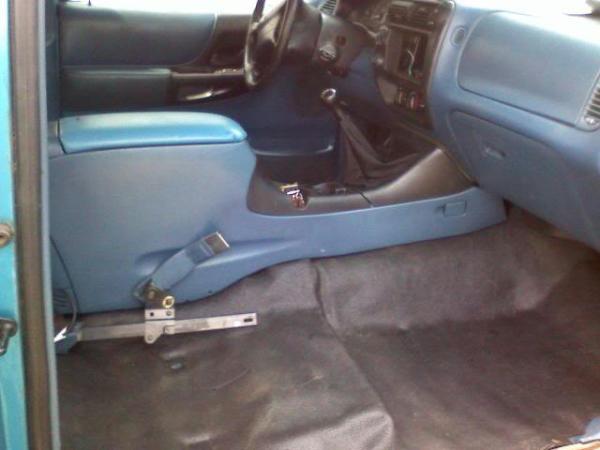 Full length Ford Explorer console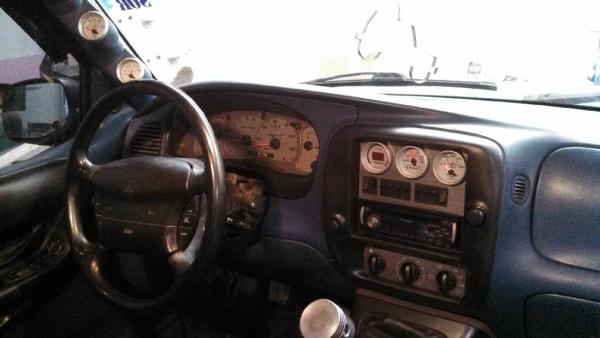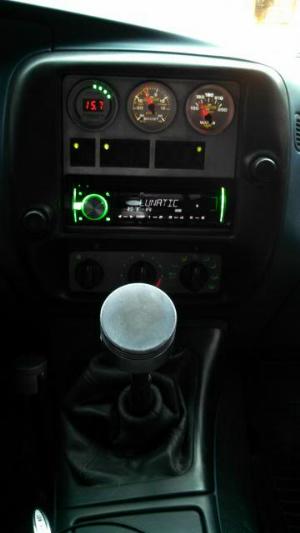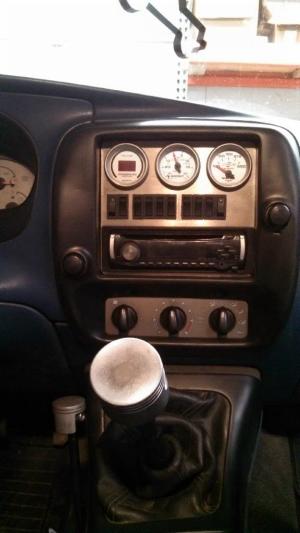 Piston head shifters. Note the small t-case shifter to the left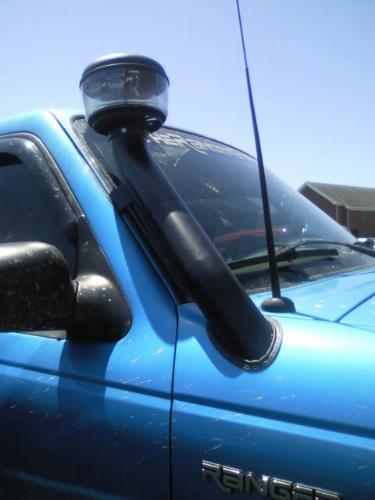 Custom snorkel
Here is a run through of everything Seth has done to it:
Wheels/Tires, Axles, Steering, Steering, and Suspension
Brakes
Transmission, Transfer case(s)
Engine, Cooling
Exterior, Body Armor
Interior
Electrical, Lighting
Misc.
Wheeling Photos: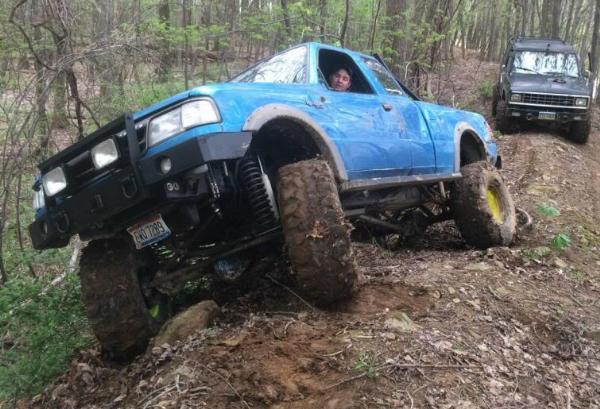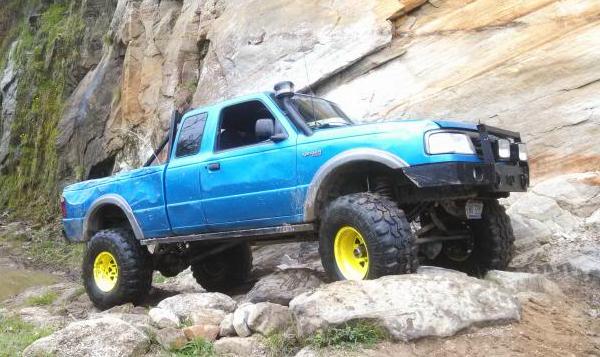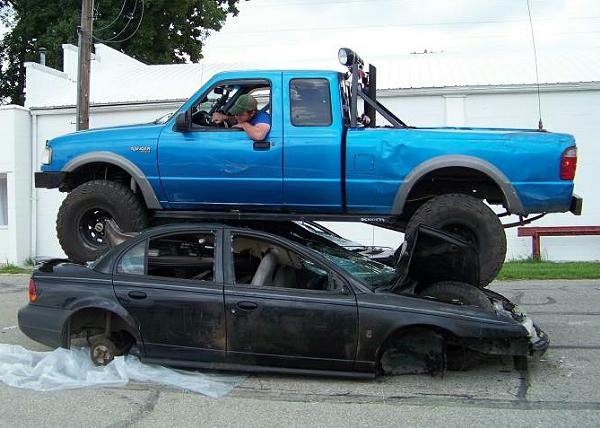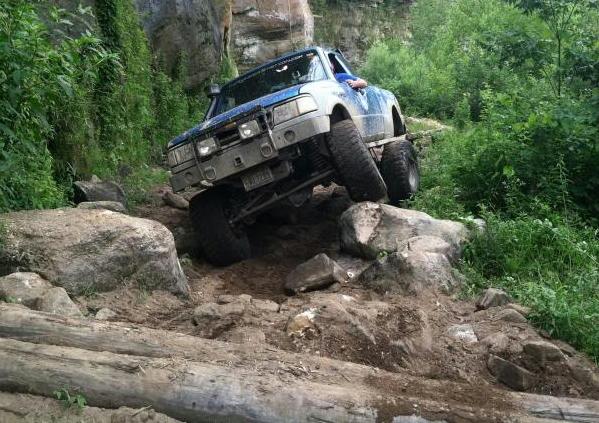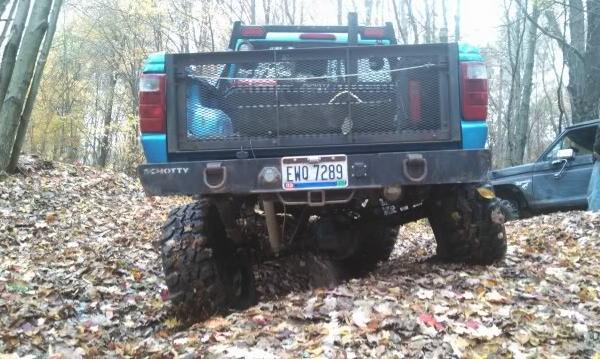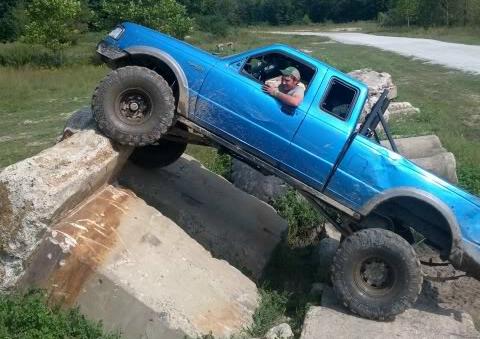 There are so many modifications to this truck. If we tried to show them all to you, it would take pages.
However, Seth (PlumCrazy) has done a great job documenting everything he's done to this truck from day one. You should look at his build to really appreciate the work he's done, and learn a few tips for your own build.
Check It Out:
TRS Awards:
October 2012 Off-Road Truck Of The Month
October 2014 Off-Road Truck Of The Month
2014 Off-Road Truck Of The Year