(This replaces the old Rules that were lost transferring the Garage forum to the Tailgate forum)
By using this forum, you agree to these rules:
Rules:
1) Nudity -
No nudity. If you can see a womans vagina or nipples, it's nudity. If she is wearing something sheer, see through, wet, body stockings, etc and you can see through it, it's nudity. So in other words, just because it's 'technically covered' doesn't mean it may not be nudity.

Be careful of body stocking photos, or other outfits like the one above. Although you can't see her nipples in this one, in many of them you can.
The photo above is OK because her nipples are covered. Same goes for the one below.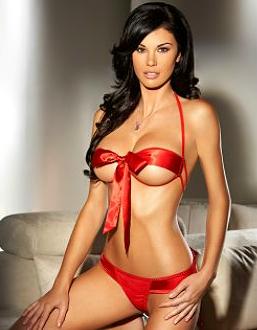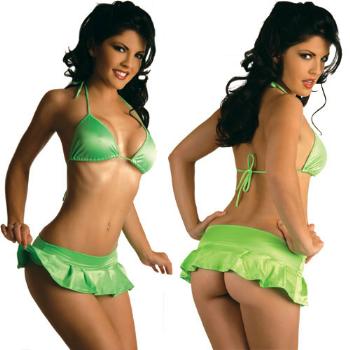 The photo above is ok because you can't see her vagina.
2) Sexually Explicit -
No sexually explicit photos. An example of sexually explicit would be a girl on her back with her legs spread pulling her panties to the side. It would be anything that is suggesting sex. A really hot women posing in lingerie isn't necessarily sexually explicit. Sometimes it's nothing more than modeling.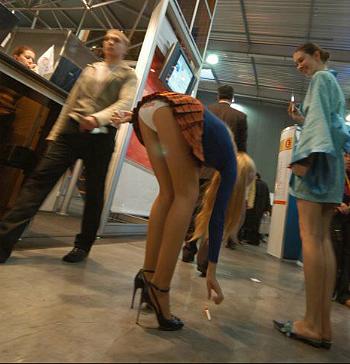 The photo above is not sexually explicit. There was actually an advertising trick going on there. Her panties has 'Kodak' printed on the bottom.
3) Minors -
Do not post any photos of minor girls. I know some of you find pics of teen girls on the net, or you take pics of your girlfriends showing cleavage and sexy poses. I don't want to be getting phone calls from some crazed parent because they (or someone else) found a picture of their child in our forum.
4) Linking To Nudity -
Do not post links to nudity. We can't control the age of our users. I don't want kids using our Tailgate forum as a springboard to nudity. It's also a problem for members who click on links and then get surpised by nudity.....as well as anyone else walking past their computer.
5) Illegal Activities -
This forum is not for discussing illegal activities. Some examples would be drug use, stealing music, videos, software, etc.
6) Profanity -
The excessive profanity has annoyed me to the point where I finally censored out the 'F' word. No profanity in topic headings. No profanity in signatures. Try to keep profanity down to a minimum.
7) Flaming -
Members fighting with other members in threads will be banned. Don't direct profanity at others or flame others.
8) Racism/Discrimination -
Before you post something stupid, remember that everyone using this forum may not be the same color or nationality as you. Do not make racist posts.
9) Politics & Religion -
Always a hot debate. Just because you have a different opinion than someone else, doesn't mean that the other person isn't entitled to his/her opinion. Do not flame others for their opinions. Do not try to force your opinions/beliefs on others.
10) Freedom of Speech -
Our house. Our rules. If we came in to your house and was offending you, your friends, or your family, you would kick us out. Likewise, we will do the same.
11) Post Count -
Since this forum is for useless garbage that serves no benefit to the forum, posts in this forum do not contribute to your post count.
12) Deleting Threads -
Any thread that hasn't been posted in for 9-months will be deleted.