The Ranger Station is celebrating its 20th Anniversary in 2019. It's only a few months away. In order to raise donations for the Anniversary, I have created a 20th Anniversary membership subscription:
http://www.therangerstation.com/forums/payments.php
It's a 1-time donation of $20, and comes with the 20th Anniversary banner (shown above) under your user name, as well as a 5-inch 20th Anniversary decal for your vehicle (or tool box).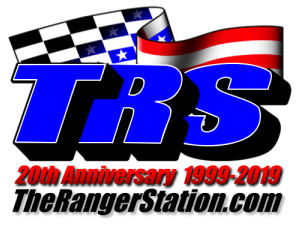 The staff and I are still working on ideas for the anniversary, and what ideas we pursue will depend on how much money we can raise.
Smaller Donations:

Also, if you would prefer to make a smaller donation, I have created a donation campaign at:
https://www.gofundme.com/trs-20th-an...ary-fundraiser
Just let me know if you make a $20 donation there, and I'll update your profile here, and send you a 20th Anniversary decal.
I'm excited that we are approaching the 20-year mark. This is a major milestone for any website, and more so for one that's still privately owned.
The staff and I appreciate your support, and hope that you will be able to make a donation here, or at gofundme.
Thanks

Donate By Mail
I added a form you can print and mail in if you prefer to send a check or money order:
http://www.therangerstation.com/foru...membership.pdf
http://www.therangerstation.com/foru...embership.docx
Thanks!